We invite you to visit our boutique, with typical Provencal charm under its 16th century stone vaults. You can try our oils and discover a wide variety of regional artisanal products: Sweet or savoury delicacies, local wines, beauty products made with olive oil and other items to delight you or as gifts for friends and family.
Find our olive oils and some products directly at our online store.
OUR HOURS
Winter :
Monday to Saturday from 9:00 to 12:00 and 14:00 to 18:00
holidays from 9:30 to 12:30
Summer :
Monday to Saturday from 9:30 to 12:30 and 15:00 to 19:00
Holidays from 9:30 to 12:30
You can easily make your visit part of a stay in Provence. We are located just 20 minutes from Arles, 45 minutes from Avignon, 1 hour from Marseille, near all the major communication routes in our region.

Parking accessible to buses and a large number of cars
Near many sites and large cities
Accessible to people with disabilities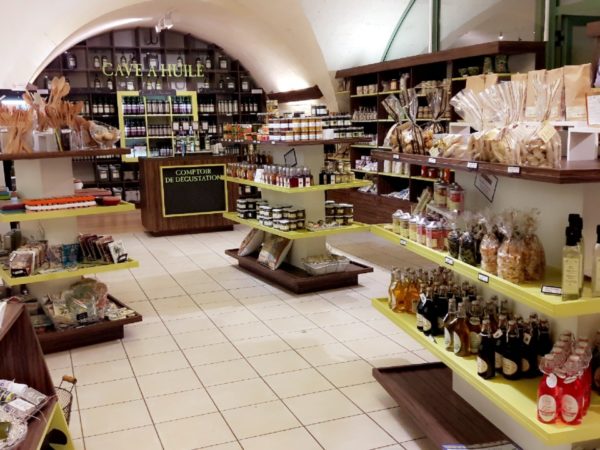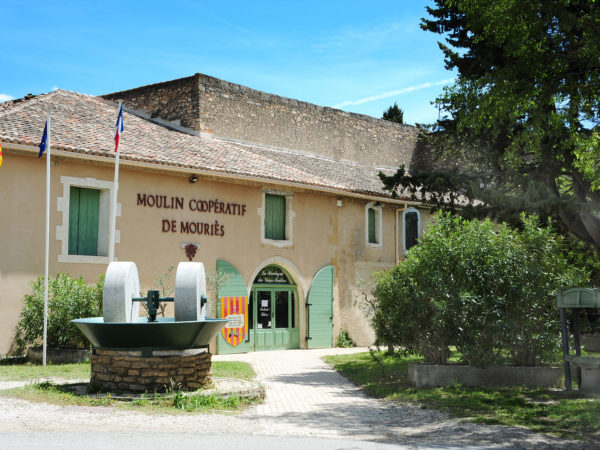 Our miller will guide you through our ancient and modern facilities, sharing his ancestral knowledge. This one-hour visit concludes with an olive oil tasting in our old summer pasture.
For groups of more than 15 people, associations, schools, tourism agencies, we offer free guided tours, by reservation, from the months of March to October.
Do not hesitate to contact us: contact@moulincoop.com
Le Moulin Coopératif de Mouriès
1 Chemin du Mas Neuf
13890 Mouriès
Phone : +33(0)4 90 47 53 86
Email : contact@moulincoop.com